Payment Calculator
At Bonita Springs Mitsubishi, our goal is to make every step of the car-buying, maintenance, and selling processes efficient for our loyal clientele. With the introduction of our new car payment calculator tool, you'll have one less thing to worry about when paying your monthly bills. This innovative tool makes it simple for you to determine what your monthly car payment will likely be if you decide to purchase a new or pre-owned vehicle. Continue reading if you want to learn more about how our monthly car payment calculator works and why planning for your future expenses is important.
Why Is Budgeting Your Car Payment Important?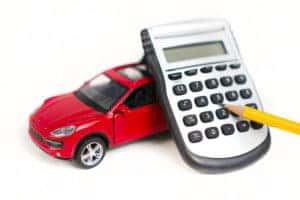 One of the most important responsibilities you might have as an adult is staying up to date on your finances by paying your bills on time. Planning out a detailed budget can ensure that you allocate enough funds to certain payments, which reduces the risk of you running out of money or forgetting to make a payment by its deadline. Here are some of the major benefits of making a budget for your car payment every month using our online calculator:
Plan for Future Expenses
One of the advantages of using a car payment calculator to budget your bills is that it allows you to account for future expenses, whether these are planned expenses or bills that come up unexpectedly. When you use a car payment calculator, you can use its monthly estimate to consider how much you need to set aside each month to cover your car payment and how much you can afford to put into your emergency fund.
If an unforeseen circumstance results in additional bills, you can use this money to cover expenses instead of sacrificing funds from your car payment budget or other bills.
Make Payments on Time
Another reason why you may want to use a monthly car payment calculator to make a spending budget is because it can help you stay on top of your payment deadlines. When planning your budget, you may use a spreadsheet program, make notes in your planner, or simply keep a notebook of deadlines and payment amounts. By keeping track of the dates that specific payments are due, such as your monthly car payment, you can feel more confident knowing that your chances of missing a payment are lower than if you didn't have a budget plan.
Decide if Something Fits Your Budget
When you're deciding whether to buy a new or a pre-owned vehicle, it's important that you consider whether the purchase aligns with your budget. With the help of our car payment calculator, you can determine what your car payment will be and find out whether it fits in with your other financial commitments, whether these include your monthly mortgage, rent, utilities, food, or other expenses. If it does, you can feel confident knowing that you can afford the vehicle. If it doesn't, you can start searching for a more affordable option.
When Is It Most Important To Calculate Payments?
One of the best times to calculate your potential car payment is when you're planning to purchase a new or pre-owned vehicle. With our online car payment calculator, you can enter the price of your prospective vehicle and the price of your current vehicle's trade-in value to determine how much money you'll have to pay every month for your new vehicle. Using this information, you can rule out any vehicles that are out of your price range.
Conversely, you could also upgrade your search if you find that you can afford a more expensive vehicle than you expected. For example, if you thought you could only afford monthly payments for a vehicle that costs $20,000 but learn from the calculator's results that the monthly payment will actually be much lower than you anticipated, you can expand your car search to include vehicles that cost more than $20,000. This means that you can consider purchasing a vehicle with a more impressive design, a higher level of comfort, or better technology and safety features.
How To Use Our Monthly Car Payment Calculator
Here are five easy steps you can follow to calculate your monthly car payment using our online calculator:
Find the vehicle price: When researching which new or pre-owned vehicles meet your lifestyle wants and needs, it's important to keep track of their prices so that you can insert them into the payment calculator.
Enter your interest rate: You can get pre-approved for financing using our online financing application, which can provide you with an estimated interest rate for your car loan.
Choose a loan term: Your loan term is the amount of time you would like to pay your car loan over. Short-term loans often involve making higher payments with lower interest, while long-term loans involve making smaller payments but paying a higher interest rate.
Enter your down payment estimate: If you plan to make a down payment when purchasing your new car, you can enter the amount of money you can afford so that your monthly payment estimate is as accurate as possible.
Enter your trade-in value: If you currently have a vehicle that you're planning on trading in, you can also enter this value into the monthly payment calculator. The estimate can then account for how much you'll receive for that vehicle.
With our monthly payment calculator, we're confident that you'll be able to determine your financial flexibility and future with ease. Interested in purchasing a new or pre-owned vehicle? Check out our massive inventory of Mitsubishi and other brand-name vehicles and use our calculator to decide which one best suits your budget. Want to learn more about our financing and leasing options? Contact us today at Bonita Springs Mitsubishi to speak to one of our auto experts to start your car-buying journey. Want to see our inventory in person? Visit our dealership at 28450 South Tamiami Trail right here in Bonita Springs, Florida.
Calculate Car Cost by Pictures of Money is licensed with CC BY 2.0